'Let Them Be Little' by Caleb and Kelsey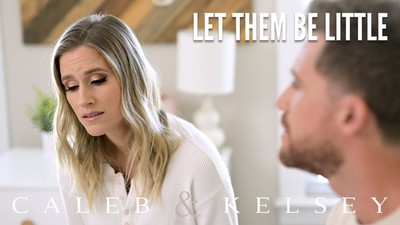 By from GodTube.com, Crosswalk.com
m
"Let Them Be Little," sung by husband-and-wife Christian musicians Caleb and Kelsey Grimm, is a cover originally performed by Billy Dean and later by Lonestar.
The video begins with the two singers sitting on stools in a location that all parents are well familiar with: a nursery.
The first verse mentions how quickly children grow up. As the song's lyrics state, a child changes and grows up with every passing second. Blink, and you may not recognize your child, the song indicates. The chorus really helps to drive the song's message home. Children can be tiring, in constant need of attention, and wear parents out to the point of exhaustion, but mom and dad shouldn't react with anger. Instead, the chorus adds that parents should cherish these times. Those moments are limited and fleeting.
"So let them be little, cause they're only that way for a while
Give them hope, give them praise, give them love every day
Let 'em cry, let 'em giggle, let them sleep in the middle"
The song's second verse points out that, despite their young age and limited experiences, children can teach their parents a thing or two about life and love.
"Let Them Be Little" is a simple and beautiful song with a touching message. It's sure to make parents with grown children think back and long for those times when their children were little and shed a tear or two or three!
Matthew 18:10 "Take heed that you despise not one of these little ones; for I say to you, That in heaven their angels do always behold the face of my Father which is in heaven."
This content originally appeared on Godtube.com; used with permission.
Photo credit: ©SWN/Godtube