God's Specific Plan for You - iBelieve Truth: A Devotional for Women - December 2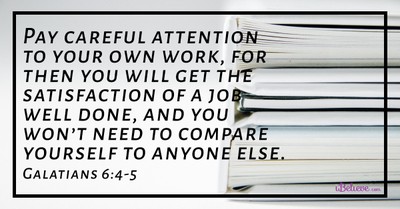 Crosswalk.com

God's Specific Plan for You
By: Victoria Rolliano
Pay careful attention to your own work, for then you will get the satisfaction of a job well done, and you won't need to compare yourself to anyone else. - Galatians 6:4-5
Thankfully, my parents survived.
After running over a mailbox, hitting two parked cars, and causing a three-car accident, my parents survived teaching me to drive. Needless to say, my mother prayed intensely each time I was behind the wheel. However, the toughest lesson occurred the day I was taught to merge. Merging from the onramp to the highway required an immense amount of skill. Being aggressive enough to see the opening, moving fast enough to jump in, and being cautious enough to not go too quickly were the keys to success. When the merge was complete, the goal was to be at a similar speed as the other drivers.
Not too fast, not too slow, simply blending in.
In my opinion, the merge was the most uncomfortable and unsettling place to be. Failure to observe and move according to others could single-handedly cause a tragic accident. As I eventually learned to drive and got older, I realized that this irritation with merging went far beyond the road.
The urge to merge was an everyday occurrence.
Each of us can relate to constantly feeling like we need to fit into the crowd. We may struggle with finding just the right balance between going our own pace and keeping up with those around us. This need to conform and tendency to compare proves just as emotionally and spiritually dangerous as the teen driver merging into the oncoming traffic.
The truth is, we weren't created to merge. Instead, each of us was created with a specific plan and purpose for our life. There is no need to be just alike or follow the crowd.
For you formed my inward parts; you knitted me together in my mother's womb. I praise you, for I am fearfully and wonderfully made. Wonderful are your works; my soul knows it very well. My frame was not hidden from you, when I was being made in secret, intricately woven in the depths of the earth. Your eyes saw my unformed substance; in your book were written, every one of them, the days that were formed for me, when as yet there was none of them. Psalm 139:13-16
Knowing that we are fearfully, wonderfully, and purposely made gives us the opportunity to focus on the road ahead of us. Focusing on anyone else's journey would not only be detrimental to ourselves but would be disregarding God's plan for us. I often imagine arriving in heaven to see what God had truly planned for me had I kept my eyes on what He had asked. The truth is, if we spend our lives trying to keep up and fit into everyone else's we will always be left with disappointment.
Pay careful attention to your own work, for then you will get the satisfaction of a job well done, and you won't need to compare yourself to anyone else. Galatians 6:4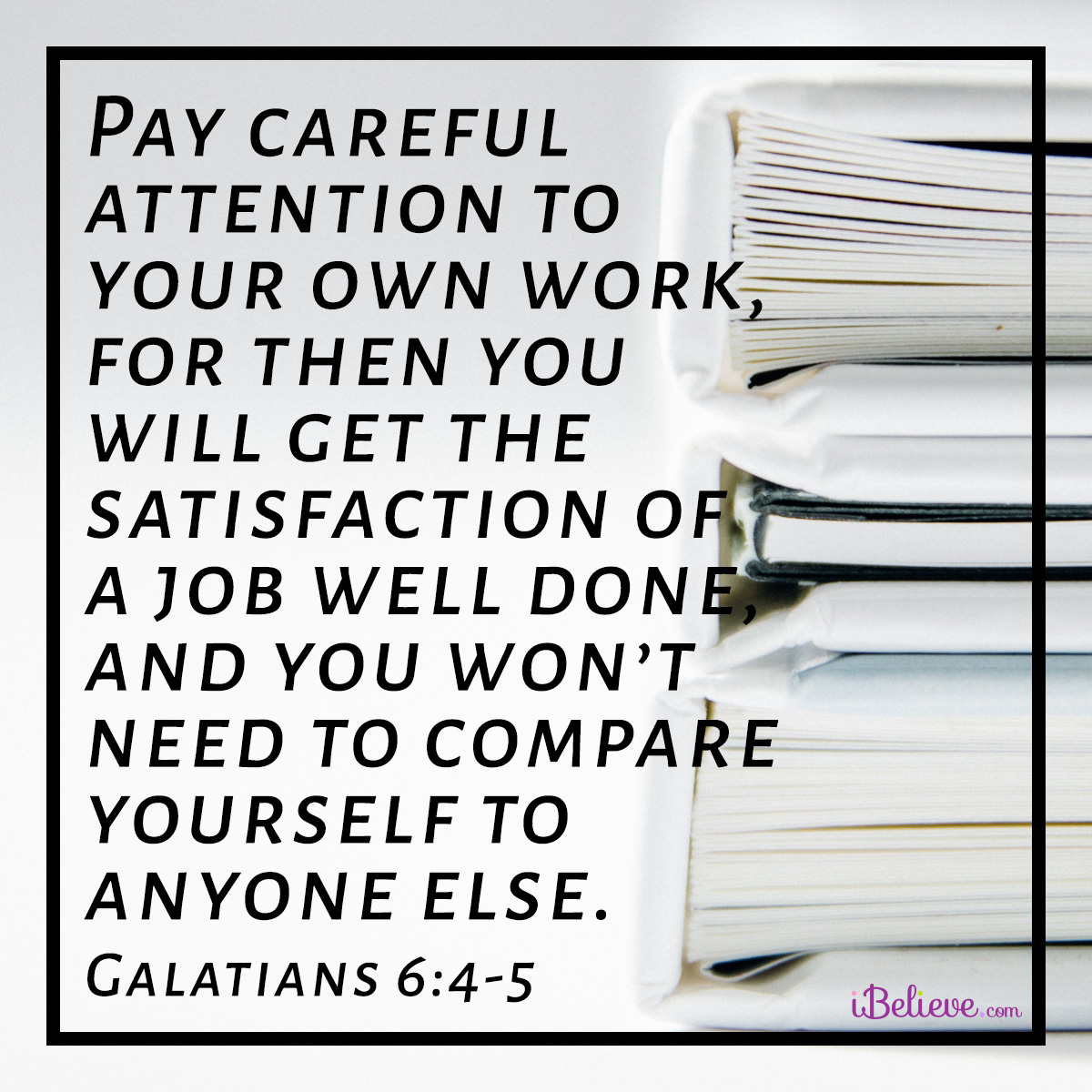 Today, the Lord is giving us an opportunity to focus on the work He's put in our hands. Without doing so, I'm afraid we will continue to be unsatisfied. We will continue to be forced into lanes that we never were meant to be in. Instead, we must seek the Lord concerning what He's called us to do. When we seek Him, we can trust that He will always keep us on the path He's ordained for us. We will never need to compare or merge, being ourselves, will be enough.
---
Victoria Riollano is an author, blogger, and speaker. As a mother of six, military spouse, Psychology professor and minister's wife, Victoria has learned the art of balancing family and accomplishing God's ultimate purpose for her life. Recently, Victoria released her book, The Victory Walk: A 21 Day Devotional on Living A Victorious Life. Her ultimate desire is to empower women to live a life of victory, hope, and love. She believes that with Christ we can live a life that is ALWAYS winning. You can learn more about her ministry at victoryspeaks.org.
Looking for authentic conversations about how to deal with body image, insecurity, and comparison issues as a Christian woman? The Compared to Who? Podcast is the show for you! Twice a week, we tackle tough topics like dieting, disordered eating, weight loss, aging, body dysmorphia, and more from a practical, grace-filled, gospel-centered perspective.