How to Lead Your Family with Both Strength and Humility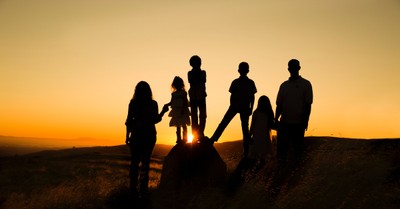 By Brittany Rust, Crosswalk.com
I will say this until my dying day: if you're a parent, it's the highest calling you will ever have. No job, no title, and no opportunity will ever mean as much as discipling your family. Why? Because it's a specific task God has called YOU to, and no one else has a greater impact on a life than a parent. Which means, you're kind of a big deal!
Yet so often, we treat it passively. We approach it as "come what may" and tackle it moment by moment. But shouldn't something this significant require much more from us? Indeed, our best. To care for our spouse's needs above any others. To give our children our finest even when we're tired. To magnify Jesus to those who are most prone to see our flesh.
With this in mind, how do we lead our families to Christ and in Kingdom values?
Leading a Family with Both Strength and Humility
Why strength and humility? Because both are essential. Yes, there are many things that, as parents, we should infuse our parenting with and model for our children. Gentleness, honesty, and service. But there's something to be said about the balance of strength and humility.
As a parent, you are a leader, and that requires the ability to be both bold and meek, strong and humble. To act with confidence but also with modesty. A firm hand for your children to depend on but also a posture that can bend low and ask for forgiveness. Together, these two traits create a powerful parenting combination that will benefit your family in innumerable ways.
First, when you lead with strength and humility, your family will feel safe and secure. They will know that you are a godly leader who will guide them through tough times, but they will also know that you are approachable and willing to listen.
Second, when you lead with strength and humility, your family will learn the importance of service. They will see that even though you are the head of the family, you are willing to put their needs before your own. This selfless attitude will inspire them to do the same for others and help them develop a strong sense of community.
Third, when you lead with strength and humility, you reflect Christ. Both in how God works through His people to empower them and that surrender to Christ is everything.
Parents who lead with both strength and humility create a family unit that is grounded in trust, respect, and service.
Strength in the Bible
Strength enables you to make decisions and stand up for what's right, even when it might be hard. It lends to discipline and correction, empowers you to persevere, and protects the family. But perhaps, most importantly, strength is decidedly reliant on God and living by His ways when the world says otherwise. It's a firmness and dependability that makes a family feel safe in a rattled world.
"Fathers, do not provoke your children to anger, but bring them up in the discipline and instruction of the Lord." Ephesians 6:4 ESV

"Show yourself in all respects to be a model of good works, and in your teaching show integrity, dignity." Titus 2:7 ESV
To be clear, however, strength is NOT domineering, abrasive, and unwilling to listen. We don't tell our family, "It's my way or the highway" or "get in line" to assert our position. Strength leads well by modeling the characteristics of Christ.
"Not domineering over those in your charge, but being examples to the flock." 1 Peter 5:3 ESV
Humility in the Bible
Humility considers others more significant than yourself. It serves others first and puts self at the end of the table. It thinks about the family before the individual. This might mean gathering the family for everyone's input into a big decision. Or asking your child for forgiveness when you've messed up. It might also look like modeling humility by submitting to another's authority, namely God.
In Matthew 11 Jesus gives the key to genuine rest (and every parent flips to Matthew 11)! Within it, he calls people to model him and what he calls us to model is his humility. If this, above all else, is what Jesus directed us to model then it must be important. Likely, vital.
"But when you are invited, go and sit in the lowest place, so that when your host comes he may say to you, 'Friend, move up higher.' Then you will be honored in the presence of all who sit at table with you. For everyone who exalts himself will be humbled, and he who humbles himself will be exalted." Luke 14:10-11 ESV

"Do nothing from selfish ambition or conceit, but in humility count others more significant than yourselves. Let each of you look not only to his own interests, but also to the interests of others. Have this mind among yourselves, which is yours in Christ Jesus, who, though he was in the form of God, did not count equality with God a thing to be grasped, but emptied himself, by taking the form of a servant, being born in the likeness of men." Philippians 2"3-7 ESV
But don't be mistaken—neither strength nor humility comes from your own doing. They are born out of dependence on the Heavenly Father. Jesus modeled both, as we often saw him pull away to pray for strength and always submitted to the Father's will.
"Let not the wise boast of their wisdom or the strong boast of their strength . . . but let the one who boasts boast about this: that they have the understanding to know me, that I am the Lord." (Jeremiah 9:23–24)

"I can do all things through Christ who strengthens me." (Philippians 4:13)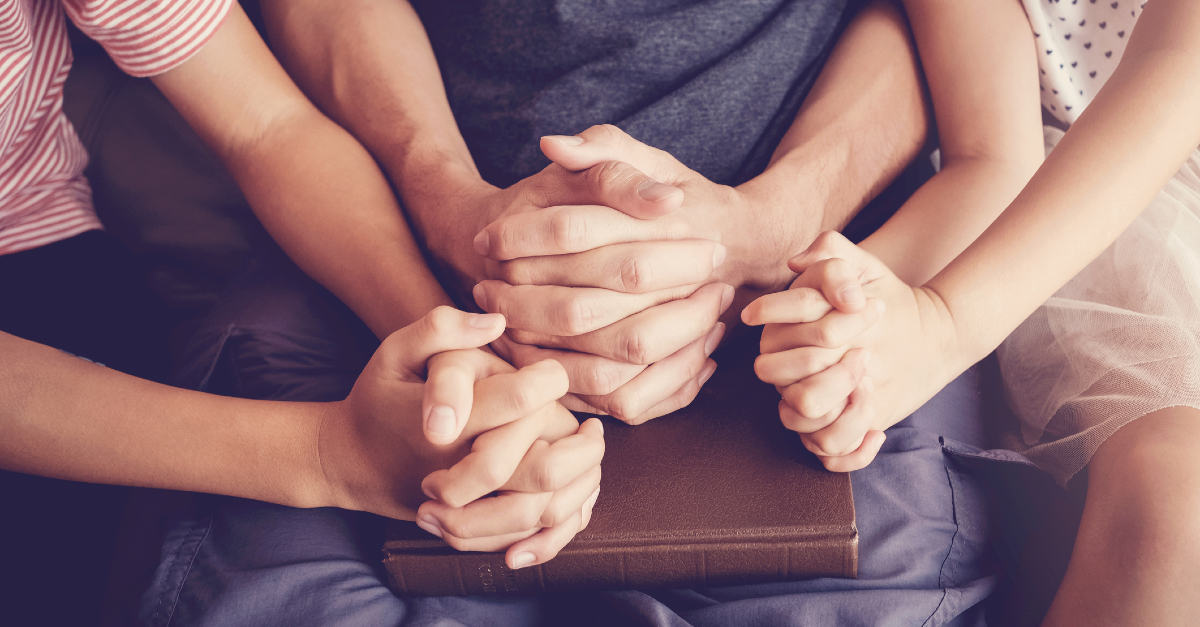 Photo Credit: ©GettyImages/ThitareeSarmkasat
5 Biblical Examples of Family Leaders
There are many great examples of godly parents throughout Scripture—Jochebed, Naomi, Elizabeth, and Joseph and Mary (Jesus' parents) to name a few. But here are a few we can learn from.
1. Abraham
Abraham waited longer than most to have a child, and God answered his prayer in Isaac. What signifies a great father in Abraham is something that in the world may seem the opposite of good parenting—the sacrifice of Isaac.
God commanded Abraham to offer his son to God, and Abraham immediately followed. That next morning, he arose and made the long journey, son in tow. Abraham was willing to sacrifice Isaac to be obedient to God. Not blindly, but in faith. What strength and humility it showed!
Abraham is called the father of many because his legacy of righteousness endures.
2. Hagar
Abraham's first child wasn't Isaac; it was a boy named Ishmael with a slave woman named Hagar. She had a child with the patriarch at the suggestion of Abraham's wife, Sarah, and when she became pregnant, Sarah treated her poorly.
Fed up, Hagar fled into the desert—she'd rather take her chances in the wilderness than stay with the family. But then God showed up and spoke to the pregnant woman, telling her to return. It showed great humility to return to the family and strength to raise her son in a home they were not always wanted.
3. Hannah
Hannah was a mother who labored in prayer! She couldn't conceive and would regularly plead with God to give her a child. In one instance, she prays that if God will give her a child she will return the child back to God. After that prayer, she conceives and gives birth to Samuel.
Hannah could have easily gone back on her commitment, but she didn't. When her son was weaned, she took him to the temple, and the nation gained one of their most faithful leaders—Samuel. I can't imagine the strength it took to follow through with her "yes" to God but may it serve as an example to us all.
4. The Prodigal Son's Father
In Luke 15, Jesus tells the parable of a father with two sons. One asks for his inheritance and spends it on earthly things while the other stays. The one who squanders loses everything and returns home, empty and ashamed, ready to work for his father just to survive.
But what does the Father do? He sees his son coming from afar and runs to him, welcoming him back into the home as a son. This required strength to forgive and humility to receive the son back. What a precious father!
5. Philip
Philip the Evangelist first appears in Acts 6 as one of the seven chosen to serve the church. And throughout the book of Acts, we find God using him time and again in miraculous ways, seeing revival and salvations. But then he's snatched away, and we don't hear from him for twenty years.
Paul lodges with Philip in Acts 21, and the evangelist has four unwed daughters, all of whom are prophetesses. Why is this significant? Some might say Philip was at the top of his game, but then he dropped off the map. We don't know really anything about that time other than he was raising four godly daughters. It was his family and his legacy within the home that was made apparent at the end of his life.
Practical tips for implementing these principles in your own home
1. Lead by example. As the saying goes, children learn more by watching than by listening. This is definitely true when it comes to family dynamics. Model strength and humility by the power of the Holy Spirit, and your children will desire to grow in this way as well.
2. Pursue humility. As parents, we are often in a position of authority over our children, and it can be easy for us to become prideful and arrogant about that authority. But as the Bible says, "God opposes the proud but gives grace to the humble" (Proverbs 3:34). When we model humility before our children, we teach them that true greatness comes from service and humility before God.
3. Find your strength in God. We must always remember that it is God who gives us our strength and that any accomplishments we achieve are only by His grace and mercy. But let's model that for our children; show them that it's essential to rely on God. May your children see prayer, time in God's Word, a commitment to the church, and righteous living modeled in your life.
With these biblical principles in mind, parents can lead their families with strength and humility. By setting a good example, pursuing humility, and relying on God's strength, families can grow closer to Him and one another.
Photo Credit: Unsplash/Jude Beck
---
Brittany Rust has a passion to see people impacted by the power of God's Word and His abundant grace through writing and speaking. She is the founder of Truth and Grace Ministries, Truth x Grace Women, and is the author of five books. Brittany lives with her husband, Ryan, and son, Roman, in Castle Rock, Colorado. Learn more at www.brittanyrust.com.
Related podcast:
The views and opinions expressed in this podcast are those of the speakers and do not necessarily reflect the views or positions of Salem Web Network and Salem Media Group.
Related video:
Read the full article here.
Stock Footage & Music Courtesy of Soundstripe.com Thumbnail by Getty Images