Could Your Dreams Be an Opportunity You Should Pursue?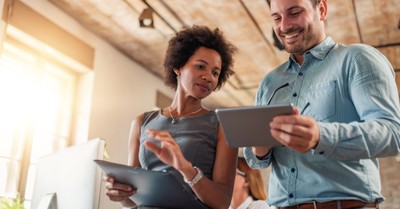 By Dan Miller, Crosswalk.com
Your dreams may be the real beginnings of the future you want.

In Seven Pillars of Wisdom, T.E. Lawrence says, "There are dreamers, but not all human beings dream equally. Some are dreamers of the night, who in the dusty recesses of their mind dream and wake in the morning to find it was just vanity. But the Dreamers of the Day are dangerous people because they act their dreams into reality with open eyes."
Now there's a clear picture. Dreamers of the Day are dangerous because they "act their dreams into reality with open eyes." In today's sophisticated, technological world, we often dismiss our night dreams as the result of too much pizza or having too much on our minds when we went to bed. But what about those daydreams? Are they to be dismissed as just random thoughts passing through our brains? Or could they be the seeds of creative problem solutions, great new opportunities and insights into unrealized potential?
"Cherish your visions and your dreams as they are the children of your soul, the blueprints of your ultimate accomplishments." -- Napoleon Hill
This is what I developed my book, 48 Days To Creative Income for -- to help people work through their dreams and ideas in an effort to flesh them out and make a realistic plan of action for a viable vocational opportunity!
Henry Ford was famous for wanting his employees to spend time thinking and dreaming. Does your employer encourage you to think – and to dream? Have you ever taken a dream and acted it into reality? Where have your best ideas started?
Don't underestimate the value of your literal night dreams as well, for problem-solving and creative approaches to your situation. And by all means, keep dreaming during the day. Tap into those recurring thoughts and ideas that have followed you for years.
"All successful men and women are big dreamers. They imagine what their future could be, ideal in every respect, and then they work every day toward their distant vision, that goal or purpose." -- Brian Tracy
If you can't dream it, it won't likely happen. Success doesn't sneak up on us. It starts as a dream that we combine with a clear plan of action. Become a Dreamer of the Day and watch your success soar.
Nothing happens unless first a dream. -Carl Sandburg
From the Bible:
"And the Lord answered me and said, 'Write the vision, and make it plain upon tables, that he may run that readeth it. For the vision is yet for an appointed time, but at the end it shall speak, and not lie; though it tarry, wait for it; because it will surely come, it will not tarry.'" Habakkuk 2: 2 (KJV)
Direction for Today:
What is a recurring dream that you have had? Could it be the seed for a direction God wants you to move into?
---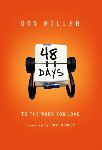 Dan Miller is President of The Business Source, founder of "48 Days" and author of 48 Days To The Work You Love and 48 Days To Creative Income. He is the growing authority for creating effective life plans that are achieved by integrating natural gifts, unique personality traits and one's own values and passions. His unique clarification of how God gifts us will introduce you to a new sense of freedom and fulfillment of your life's calling. For more information, visit http://www.48days.com/.
Photo credit: ©GettyImages/Ivanko Brnjakovic
Related podcast:
The views and opinions expressed in this podcast are those of the speakers and do not necessarily reflect the views or positions of Salem Web Network and Salem Media Group.
Related video: