3 Ways to Know if You Can Really "Afford" Something You Want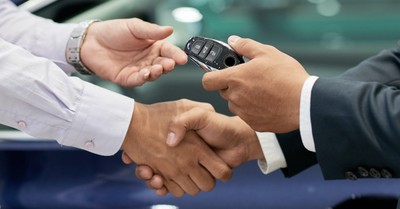 By Austin Bonds, Crosswalk.com
I own a red 1999 Honda Civic LX.
There are many miles on the odometer.
But I no longer make car payments on this vehicle.
This is a grand feeling, that of having no car debt – but newer cars surround me on a daily basis. And I feel left behind in my 1999 Honda Civic that is now weathered by time and the elements. I see the Mini Cooper S, the Mazda 6, and the redesigned 2016 Civic whiz by, and I find myself thinking about how I would feel inside of a new car with new paint, new upholstery, and that wondrous new car smell.
That feeling, as exquisite as it seems in the moment, quickly fades as I dismiss the prospect of new debt. Why would I do this, though?
The Tension of Upgrading
The tension of whether to upgrade existing stuff is always present in our hearts – or so it seems. We eyeball the stuff of others and subsequently open our wallets to remove a card or cash. What do the Scriptures have to say about this, though?
In Luke 12:15, Jesus made this pointed remark: "Watch out! Be on your guard against all kinds of greed; life does not consist in an abundance of possessions." If only our guard against having more was mighty enough to resist all temptations.
The word "afford" has reshaped this ability, and not in the best way I might add.
Afford vs. Afford
Whether an item of interest can be afforded seems like a straight forward concept at first glance, but let's revisit the dictionary for some clarity on the word. "Afford" means this: "to be able to meet the expense of; to have or be able to spare the price of." Incidentally, this definition also singles out another word of note: "able."
The ability to afford stuff is ideally rooted in a budget of some kind. Budgets direct the flow of funds to monthly expenditures, along with the cravings of our hearts that continuously surface on a daily basis.
I'll revisit the car illustration once more. As an owner of an aging car, I feel the pressure to buy a new car and thus savor the euphoria, elation, and projection of myself towards others. This is what we love about new stuff – the feeling.
Can I afford a new car, though? No. I can't. A purchase of this magnitude is not necessary right now since my car runs well mechanically; furthermore, $20-30K of additional debt isn't a wise choice either as I still have some student loans to manage; and a purchase like this is not a need. It is only a want (disguised as a need). I can't afford a new car.
Wait a minute, though.
I can afford a new car. I own a home, have stellar credit, and pay all bills on time from one month to the next. I have some money saved too. Working some additional hours at my current job and acquiring a second part-time job will help offset this lofty purchase.
So it seems that I can and can't afford a new car to replace the existing one that isn't as shiny as it once was. What's the correct answer to this conundrum? A valid and reasonable argument has been made for both positions. The Scriptures offer some wise counsel on how to proceed from here.
Contentment as a Cornerstone
In 1 Timothy 6:6, Paul writes this: "But godliness with contentment is great gain." As it turns out, "contentment" is a word like "afford" that is typically looked down upon as it relates to societal norms in our day in age. Why be content with what you have when the latest and greatest gadgets are but a click away?
The Apple company banks on this state of mind, but phones, laptops, tablets, and music players (i.e. the iPod) only begin to scratch the surface. Cars, homes, clothing, and even career come under this same scrutiny as we ponder what we have in light of what we want next. And then we chase it down at breakneck speed.
Is there a picture for contentment, the kind that Paul outlines for the young Timothy? The application of this word undoubtedly varies from person to person, but there are three principles to keep in mind that can and will keep envy, greed, and lust in check.
1. Give Thanks
A surefire way to squelch the desire for more is to pause and assess all existing blessings from God. The apostle James affirms this: "Every good and perfect gift is from above, coming down from the Father of the heavenly lights, who does not change like shifting shadows" (1:17). Transportation from point A to point B, a roof over your head, food in the pantry, and employment are a strong starting point for giving thanks. The list is lengthy.
2. Serve Others
In the words of John MacArthur, "A self-centered man is a discontented man." If we are always about self, there is little to no margin left for others. Heed the words of Paul again: "Let each of you look not only to his own interests, but also to the interests of others" (Philippians 2:4). How is this accomplished? Hold infants at your local church nursery while the parents attend service; participate in a house build with Habitat for Humanity; mentor a student at a nearby school a few times a month; sponsor a missionary overseas; give wildly beyond the tithe.
3. Pause and Pray
I pray a lot. I offer up words to God many times each day, and I've discovered that there is ample opportunity in times of prayer for introspective reflection. I have had a tendency as of late to lead off all prayers with thanks to God, and in doing so I find that my focus drifts from stuff to story. In other words, I dispel the want to acquire more stuff and instead dwell on the fact that God desires to mold and shape me into a godly man who longs to live out the desire to know Him more and make Him known to others. Prayer is the pathway towards this end.
In closing, I'm not sure if I have provided any great persuasion on the subject of affordability – just suggestions I suppose. As to that new car I rambled on so much about, I'm not in the market for one right now. That may change one day when mine can go no more (though I'm likely to buy another used one). This may be my frugal nature speaking, but I've also known what it is to be in need at more than one point in this life. Unsurprisingly, Paul remarks on this too in Philippians 4.
Our interpretations of affordable are likely to be different, but that's okay as we are in different stages of life. This is why contentment is such an invaluable discipline to cultivate on a daily basis. The pressure to upgrade surrounds us like no other time in history.
But at the end of the day, if we seek the kingdom of God first, all these things will be added unto us – and that sounds grand.
This article originally appeared on TheRebelution.com. Used with permission.
Austin Bonds is a thirty-something, ragamuffin runner who lives north of Atlanta, GA. His musings on how running intersects with pop culture can be found at austinbonds.me. You can also follow him on Twitter (@austincbonds).
Photo credit: ©Getty Images/DragonImages

Publication date: November 30, 2016
Related podcast:
The views and opinions expressed in this podcast are those of the speakers and do not necessarily reflect the views or positions of Salem Web Network and Salem Media Group.
Related video:
There are still things you can do with a little ingenuity and a sense of adventure to make a great vacation for little or even no money. Here are seven low-budget trips you can take this year.