8 Prayers of Blessing Over Your Homeschool Year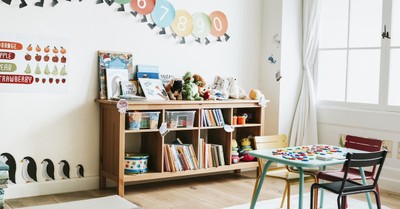 By Cally Logan, Crosswalk.com
1. Gratitude for the Gift of Homeschooling
Father God,
Thank You for yet another school year ahead. Lord, not long ago, the laws made it so that the freedom to homeschool was but a prayer and a dream. What a true and sincere gift it is that we live in such a time where homeschooling is legal and has become a vital source of education during the pandemic. Lord, we simply want to thank You for the existence of homeschooling. Some parents choose to educate at home for religious reasons, and some because it is the best option for learning style. Whatever the parent's reason, it is a great gift to have the option available. Thank You, Lord, for parents who are willing to sacrifice so much for their children.
In Jesus' Name,
Amen
2. Prayers for Lessons Learned Outside the Classroom
Father God,
We know that learning is not limited to the classroom's boundaries, so we pray for the lessons to be learned outside the classroom. Lord, we pray for the living out of Proverbs 22:6, "Train up a child in the way he should go; even when he is old, he will not depart from it." Please give parents wisdom, guidance, and a discerning heart in helping their children learn and grow in all areas, not just what is needed for testing. Father, please provide ample opportunities for students to glean lifelong skills, new understanding, and rich revelations in various ways. Lord, please give parents the tools necessary to help guide their children so they may one day become strong and wise adults who love and serve You well.
In Jesus' Name,
Amen
3. Prayers for Soaking in of Academics
Father God,
We pray for the retention and soaking in of academics. Students learn in so many different ways, but it is imperative that they take with them the skills necessary to enter an ever-changing world. We pray that there would be Your Spirit of understanding upon them. That any attacks the Enemy would seek to send of confusion would be thwarted. Lord, we pray that if there are techniques that can improve learning, they would be found and put into practice so that no child is left behind or struggling. Lord, we pray for open doors to the right curriculums for each child, and Lord that there would be a great hunger in students this year to learn.
In Jesus' Name,
Amen
4. Prayers for Relationships Between Parents and Students
Father God,
There is a holy, set apart relationship between a child and a parent. When there is the additional placement of schooling on top of the foundational relationship, the dynamic can shift. Lord, we pray that these dynamics will prove blessed and fruitful. That students would have hearts to be obedient, hard workers, and diligent in work. Lord, we pray that parents would exercise patience, bestowed with Godly wisdom, and have increased stamina as they teach their children and raise them simultaneously. The bond between parents and children can be given an even stronger foundation when homeschooling exists, and Lord, we pray that You would personally bless this bond for those who truly need it. Thank You, Lord, for what You are doing in the hearts, minds, and lives of adults and kids this season.
In Jesus' Name,
Amen
5. Prayers for Friendships Made
Father God,
We pray for Godly friendships for homeschool students this year. John 15:12 reminds us, "My command is this: Love each other as I have loved you." Lord, help children love one another as You love us, and please bring them godly friendships. Lord, we are praying for Ecclesiastes 4:10 friendships; "Two are better than one, If either of them falls down, one can help the other up. But pity anyone who falls and has no one to help them up." Lord, we also pray that there will be doors opened so those friendships can emerge. Whether from a Co-op, a club, a sports team, or an activity, Lord, there are so many ways to make friends. We pray that these friendships would build up all parties involved in courage, kindness, and understanding of what it means to love others as You love us.
We thank You in advance for the children you are bringing together in friendship this year.
In Jesus' Name,
Amen
6. Prayer for Supplemental Teachers and Tutors
Father God,
Part of the gift of homeschooling grants the unique and dynamic custom fit for each child, and at times that means the assistance of additional help through another teacher. Lord, we lift up and pray for these instructors in whatever form they come in. Whether it is an online class, a tutor, a Co-op instructor, or a mentor, they serve a great and valuable place in the life of the children they work with. Lord, please encourage and supply them with all they need to pour out unto these children. Remind them that their work does not go unnoticed but is significantly cherished and seen by You above all else. Please help children have thankful hearts of gratitude to thank their teachers and for parents to see the gift of their influence in a child's life. We thank You, God, for these giving individuals.
In Jesus' Name,
Amen
7. Prayers for the Burnt Out
Father God,
The past few years have proved anything but peaceful and calm with so much happening all at once in the world. This year we pray that there would be a placid peace as we move forward. So many students, parents, and even teachers feel burned out, but we know that You are a source of life-giving rest. Please infuse them with what only You can supply. As Matthew 11:28 reminds us, "Come to me, all you who are weary and burdened, and I will give you rest. Take my yoke upon you and learn from me, for I am gentle and humble in heart, and you will find rest for your souls." Lord, we thank You that You supply us with all that we need each season and that You do fill our cups when they are so empty. Help us to be ever mindful that it is not by our own strength but by Yours that we are truly filled. Lord, thank You for seeing us, knowing us, and for being our Father.
In Jesus' Name,
Amen
8. Prayers for a Good Year
Father God,
Lastly, we pray for a good year. Many of us think that in order for anything to be good, it must look perfect, but that is not the case. Help us be aware of the Tov, the Hebrew word for "good," in our lives and this school year. Lord, help us see the good or the Tov throughout the year. Be that from a great endeavor sought out and accomplished well or the lessons learned from failure, there is still good to be gleaned and seen. Help us take account of these moments and things, for truly, they are blessings of Your goodness and mercy. Help us not to be so focused on just passing and getting through the school year that we miss the goodness that exists in these present moments.
In Jesus' Name,
Amen
Photo credit: ©GettyImages/Rawpixel
Cally Logan is an author and US History teacher from Richmond, Virginia. In her free time, she enjoys mentoring youth and spending time in nature. She is the author of Hang on in There, Girl! and Dear Future Husband: A Love Letter Journey While Waiting for God's Best. Check her out on Instagram and Twitter, @CallyLogan and TikTok Cally_Logan.
Related podcast:
The views and opinions expressed in this podcast are those of the speakers and do not necessarily reflect the views or positions of Salem Web Network and Salem Media Group.
Read the full article here!