10 Life Skills Your Kids Need to Know before They Leave the House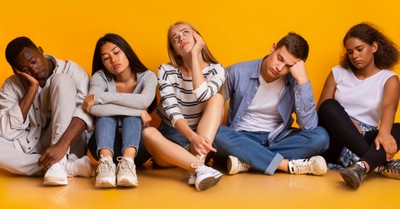 By Lia Martin, Crosswalk.com
To parents, few phrases can chip away at self-confidence as surely as "life skills you should teach your kids." The words life, should, and kids...all packed together in one phrase...can cause some of us real anxiety. Many of us feel we're still learning the basics.
What's more, a life of faith will teach us that we're not the master. We're always learning new skills. Or new ways of doing skills we thought we knew. With this in mind, let's first establish that teaching life skills is still worth it, because it helps us admit we need continual training, too.
Most of all, God willing, our kids will be adults far longer than they're kids. So, it's wise to help them accept that adulthood comes fast—and it's something they'll be able to handle.
Can I Teach My Kids All the Life Skills They Need?
The list of skills our kids can develop is endless. But don't let that paralyze you. The truth is, you can't teach your kids all the life skills they may need for their adult experience.
It's also true that when you can't, there's probably someone who can. God created us to need each other in this way. If you're not good at teaching a skill, there's no shame in asking a friend, mentor, tutor, or colleague to teach your kids, and you.
This, after all, is the primary life skill that will serve every one of us throughout adulthood: remaining teachable. Being willing to ask questions, and to admit you'll always be learning, is a foundational grown-up skill.
So, owning that we'll never "know it all," here are 10 essential life skills that you can teach your kids:
Photo Credit: ©GettyImages/Prostock-Studio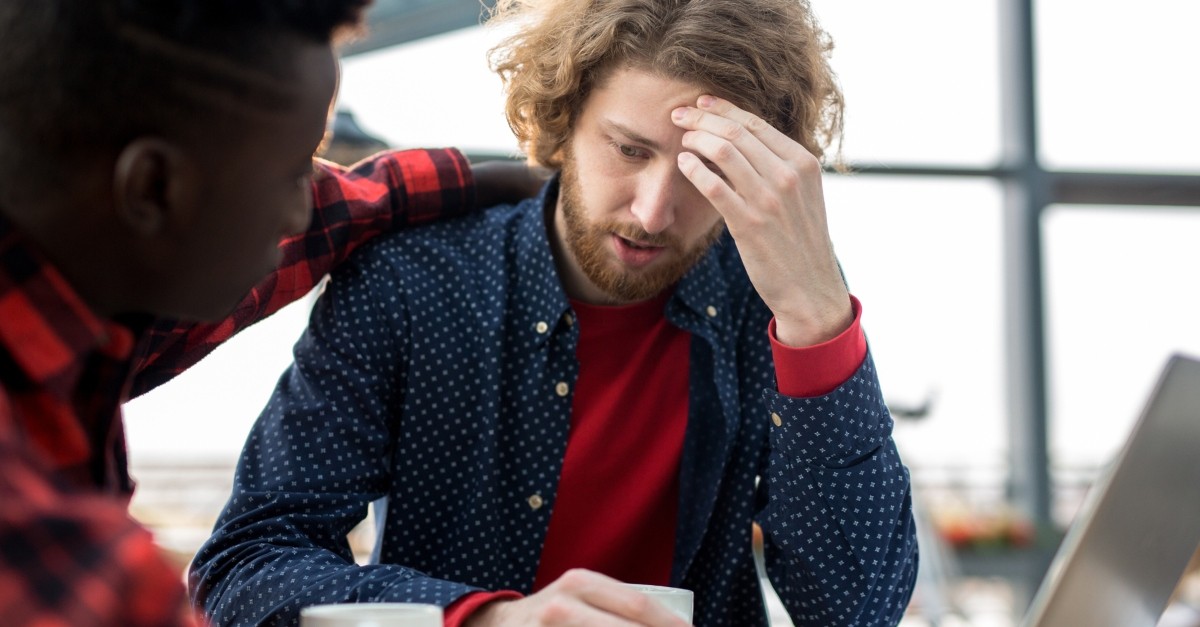 1. Empathy
We share a world of differences and similarities. We're all unique and yet interdependent. As we are all so connected, rather than just feeling sympathy for others, we can teach kids to show empathy. This means not simply reacting as a bystander, but instead being brave enough to enter into a situation with someone else.
Empathy can develop when we forge a sense of security in our kids through positive parenting. Being sensitive and responsive to kids' emotions (using validation, conversation, and coaching rather than dismissing), equips kids to care about others. Be in the habit of discussing others' perspectives and considering others' feelings, rather than just avoiding difficult topics.
2. Self-Care/Hygiene
Caring about others springs from caring about the vessel God gave each of your kids. Teach them that self-care isn't for external, world-driven expectations; it's for them to feel peace inside.
Demonstrate that self-care and hygiene are worthy activities, not a selfish waste of time. Let them see you practicing self-care with your routines. When you notice them practicing healthy self-care, encourage them. Make sure they know sleep heals, and research healthy nutrition ideas together.
Ask them to find out what ingredients in cosmetics or showering supplies are toxic vs. nourishing. Don't disregard what makes them self-conscious or how much it would mean to them if you cared about their hair/skin/feet/body odor issues in an open, helpful way. Enjoy the process with them as they make choices that help them feel their best.
Photo Credit: ©GettyImages/shironosov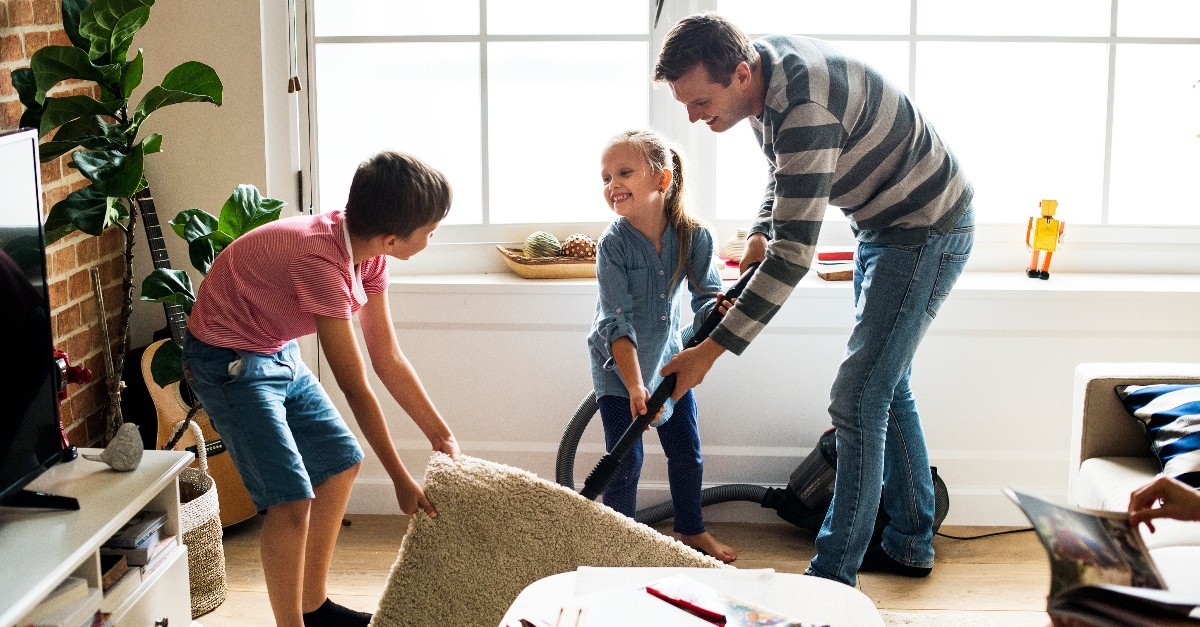 3. Domestic Maintenance
A mantra to equip your kids with is "bless our home." Express your gratitude frequently for the shelter and comfort your home provides. Teach your kids that taking care of a home is a rewarding relationship. It's messy, we bless. It's broken, we bless. Always, in turn, our cared-for home blesses us back with a sense of belonging, somewhere to enjoy our days, and a safe place to sleep at night.
Teach your kids that working toilets happen when we know how to plunge them. Good-lookin' outfits happen when we know how to launder and iron them. Peace happens when we know how to clean, organize, and declutter.
Try taking one task a season, such as wiping certain surfaces. Then move to cleaning floors. Graduate to teaching them to clean a bathroom, mow the lawn, or organizing the game room or garage. All the while expressing that you love how great it feels to bless a home.
4. Grocery Shopping and Cooking
When kids are younger, it's faster to shop alone. So, in that season, dedicate at least one trip a week for teaching about shopping. As they get older, keep your developing list in an accessible location between trips, asking them to add needs to it—so you can share in building a grocery list.
Take teens shopping with you, giving them half the list to go find. Once they're driving, give them the privilege of taking $10 out for themselves, if they'll go do the grocery shopping for the family. Make sure that by the time your teen leaves home, they've prepared a list of healthy grocery items, purchased, and unloaded them, solo.
Teaching is selfless and difficult. So, if you can't involve your kids in cooking nightly, at least assign them each a night to help cook, or pick one night a week to teach. As they get involved in cooking, they're more likely to make healthier choices than eating everything out of a box or bag.
Photo Credit: ©Getty Images/Rawpixel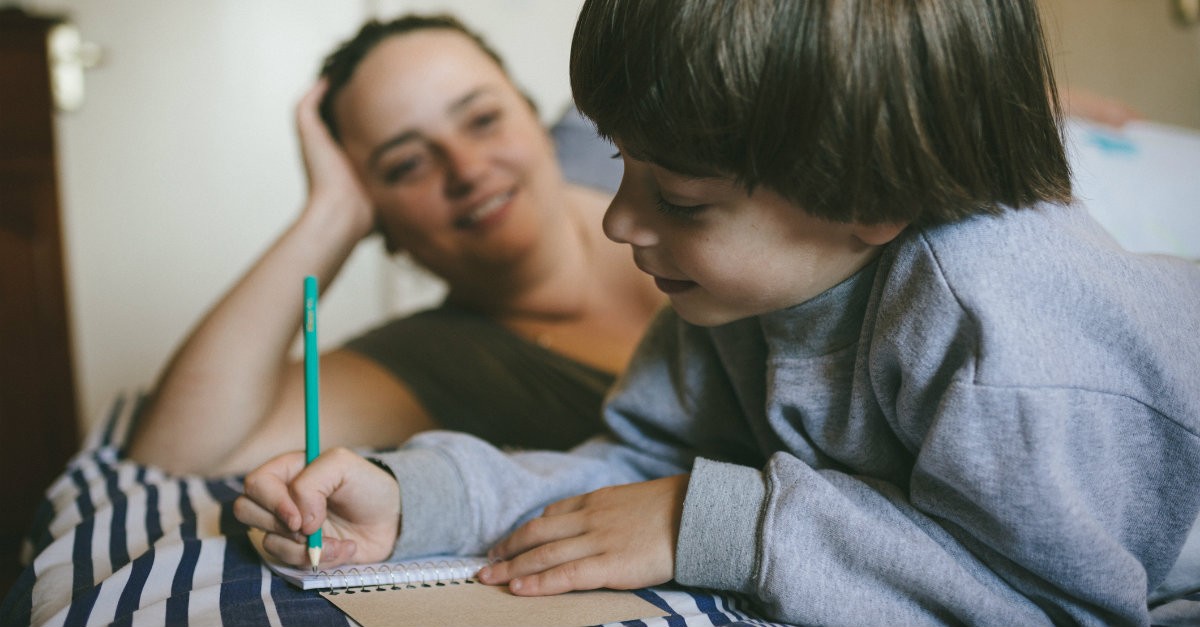 5. Time Management
Time management skills begin at home, with tools as simple as a timer, planner, or calendar app. Teach your kids to set a timer to constrain their homework time. Use a timer to minimize the overwhelm of chores. Set aside specific times or days for specific tasks and encourage your kids when you see them organizing their time well.
If your kids aren't able to get their homework done, their room cleaned ever, arrive on time anywhere, or anything that seems to be developing into a real stumbling block, suggest that they assign a time for it. Show them that "block scheduling," where you assign a specific block of time to tasks, can help life from spilling into mayhem.
You support this when you set regular meal times, limit screening, or designate a study space. As your kids get older, ask them: what's your plan? what's important to you to get done today? This is how you encourage them to take responsibility for their life.
6. Resume Building
From middle school upward, your child should start their resume. They'll need it in 2 or 3 years to start applying for their first job...and every job thereafter. Get excited for them about collecting their accomplishments, sports, clubs, awards, volunteer experiences, and references in a Google or Word doc on a computer they regularly use.
Remind them, each time they take on a new role or position on a team, in the classroom, in the neighborhood, to add it to their resume. Also be adding teachers' or neighbors' names and phone numbers who they've helped with tutoring, pet sitting, child care, or yard work.
Teach them that resume building is a lifelong art, and a valuable portrait of their purpose.
Photo Credit: ©Getty/Igor_Alexander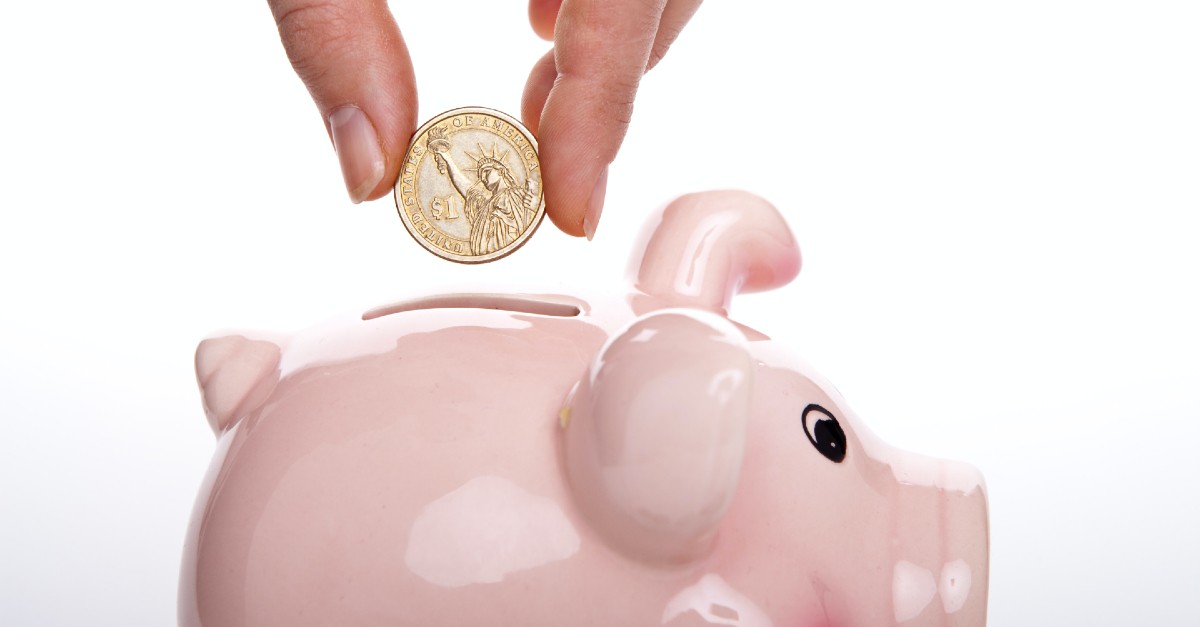 7. Basic Money Management and Budgeting
As soon as your bank allows (usually 16), go with your child in person to open their first banking account. This is a big day. Ensure they know how to check their balance daily online or on their phone app.
Teach them to put their debit card in the exact same place in their wallet every single time they use it, never in a pocket, car console, or anywhere else. Require them to save a portion. Some banks offer a "change jar" kind of savings that rounds up every debit purchase and drops the rounded up difference in their savings account. It's a great way to visually see savings add up over time.
Make them aware of the big items life requires and compare it to what's in their account. How much do you expect them to save towards their first car? For college? How much does an apartment rent cost? How much should you have in the bank to put down on a house? Will you be able to tithe to a church or ministry? Teens can handle these thoughts, and it gives them something big and exciting to get serious about.
Help them set up a simple Excel or Google sheet of categories where they spend their money, and assign a budget in each that will allow them to save for those large life necessities.
8. Car Maintenance
When your teen gets a car, it's wise to require a job so they can pay for their gas and maintenance. If you have to set a calendar notice for the first year, to remind them to get their oil changed, fine; but it's better to sit down with them and discuss what cars typically need, and make sure they know when and where to service these inevitables.
Go with them the first time to each of the service centers you choose, and get their first car set up with a spare and jack, emergency kit, jumper cables, and snow scraper. Make sure they have the phone numbers and addresses in their contacts of the car tire center, oil change center, local towing, and a repair place you agree is best for their car.
Photo Credit: ©Unsplash/Damir Spanic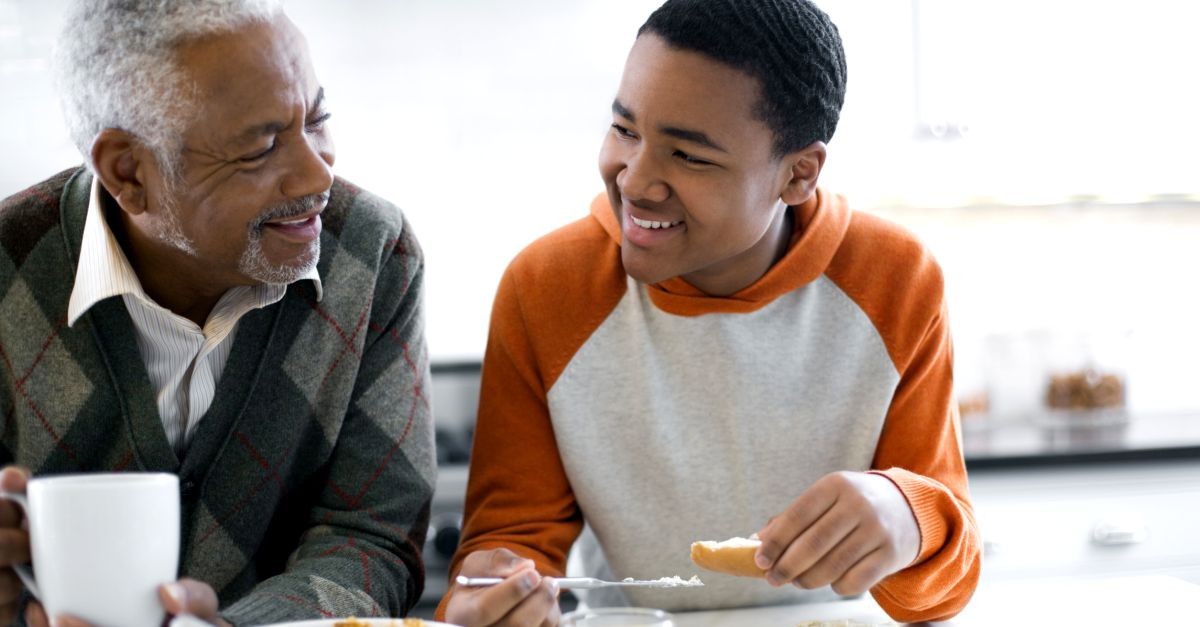 9. Gratitude
This article is a great start for exploring ways to be more content with the gifts God gives. You could try keeping a gratitude journal open on the kitchen counter and sharing what your kids have written in it at random mealtimes as great encourager.
Involving your kids in giving through volunteering or donating also teaches them to be grateful for the abundance God provides. Let them see you always saying thank you to others, and teach your kids to thank others.
An honest thank-you is good medicine for a world in need. When they make the call to thank the relative they haven't felt close to, remind them that gratitude is a spiritual muscle they're strengthening. It will help them be strong when troubles come.
Try setting the tone yourself. Regularly say, "you know what I'm grateful for?" and by this practice, point out a world of blessings to appreciate.
This may be an area where your kids push back, because prayer is a personal thing. But let them see you praying sometimes...for forgiveness when you mess up, for peace over their challenges, for healing in a friendship that has them distraught. But don't only pray for yourself, and over them, ask them to pray with you. Ask them to pray for you.
When they bring you issues that are so much larger than either of you, encourage them to pray in their own heart in words their heavenly Father will most certainly hear. Above all, if we've done our job well, we point our kids' toward God for guidance, not us. Their lives are his, and prayer is the life skill that honors this eternal bond.
Maybe this short list of 10 life skills stirs up others that are specific to your own kids. I hope this reminds you that you have an ultimate parent rooting for you. He gave you this role for a time, and he trusts you to trust him with your children.
Related: Listen to Our FREE Parenting Podcast!
Parenting in this day and age is not for the faint at heart. That's why Mama Take Heart is here to help you be the gospel-centered, compassionate, and influential voice in your Gen-Z daughter's life. In this show, we give listeners the tools they need to love and lead well in their child's formative years. Host Robrenna Redl is here to help equip and empower you with resources and practical takeaways, whether you're looking for ways to intentionally connect or to have hard conversations. So don't fret, Mama. Instead, take heart!

Photo Credit: ©Getty Images