Compelling Love - Arise Daily - July 11

Crosswalk.com

July 11, 2020
Compelling Love
by Julie Zine Coleman
For Christ's love compels us, because we are convinced that one died for all…that those who live should no longer live for themselves but for him who died for them and was raised again. -2 Corinthians 5:14-15 NIV
Years ago, whenever I came for a visit, my sister, my mom, and I frequently shopped together at our favorite Connecticut venue: Marlboro Country Barn. An old farmstead house and barns had been converted into a group of country shops that sold furniture and other home accessories.
As we were browsing one day, I noticed a cute little boy alone. He was mesmerized by some magnetic figurines "skating" around a mirror pond. His attention was so focused, he was unaware when his parents moved on to another room. Suddenly he looked up and realized he was alone. In a panic, he began to whimper, "Mommy? Where are you?"
My heart went out to him. I stooped down and gently asked, "Honey, did you lose your mom and dad?"
But before I could offer to help find them, he looked at me in horror and screamed at the top of his lungs: "NO! GET AWAY FROM ME! YOU… ARE… A… STRANGER!!"
Embarrassed, I backed away, trying to assure the other shoppers now condemning me with their stares that I was only trying to help. Of course, my sister and mom were of no assistance; they were hiding behind the candles doubled over with laughter. Fortunately, the mother came quickly at the sound of her son's cry, and the little guy was rescued.
That boy was so convinced that all strangers were a threat to him, he was absolutely compelled to reject my offer of help. And not a person in that room had any doubt of his conviction!
As believers, we have convictions, too. "For Christ's love compels us," Paul wrote the Corinthians, "Because we are convinced that one died for all…that those who live should no longer live for themselves but for him who died for them and was raised again" (2 Corinthians 5:14-15 NIV).
The Greek lexicon defines that word, compels, as urging or providing impulse for some activity. It can also mean occupied or absorbed, or involved in intensive engagement. You get the picture. What we have experienced of the love of Christ has provided a life-altering insight.
What we know to be true, then, compels our response.
The night Jesus was arrested, the disciples scattered. They went into hiding, afraid for their lives. Yet forty days later, those same men are found preaching on the streets and in the temple, boldly proclaiming the name of Jesus. What happened? They had witnessed the resurrected Christ. They now understood why He had come and what He had accomplished on the cross. There was no doubt in their minds as to what was true. And that truth compelled them to spread the word, even at the risk of death.
"Courage is not the absence of fear, but rather the judgment that something else is more important than fear," Ambrose Redmoon once observed. The disciples stood ready to risk everything because they knew something more important than their lives was at stake.
What we know compels a response. Like that little boy at Marlboro Country Barn whose conviction moved him to scream at the advances of a stranger, our conviction moves us to respond just as strongly to what we know to be true. We owe Him everything. The great love that He has lavished upon us demands a response. It only makes sense that we would choose to live for Him.
Arise Daily is brought to you by AWSA (the Advanced Writers and Speakers Association).
About the author: Julie Coleman helps others to understand and know an unexpected God. A popular conference and retreat speaker, she holds an M.A. in biblical studies. Julie is the managing editor for Arise Daily. When she is not glaring at her computer, she spends time with her grandchildren, gardening, or walking her neurotic dog. More on Julie can be found at unexpectedgod.com and Facebook.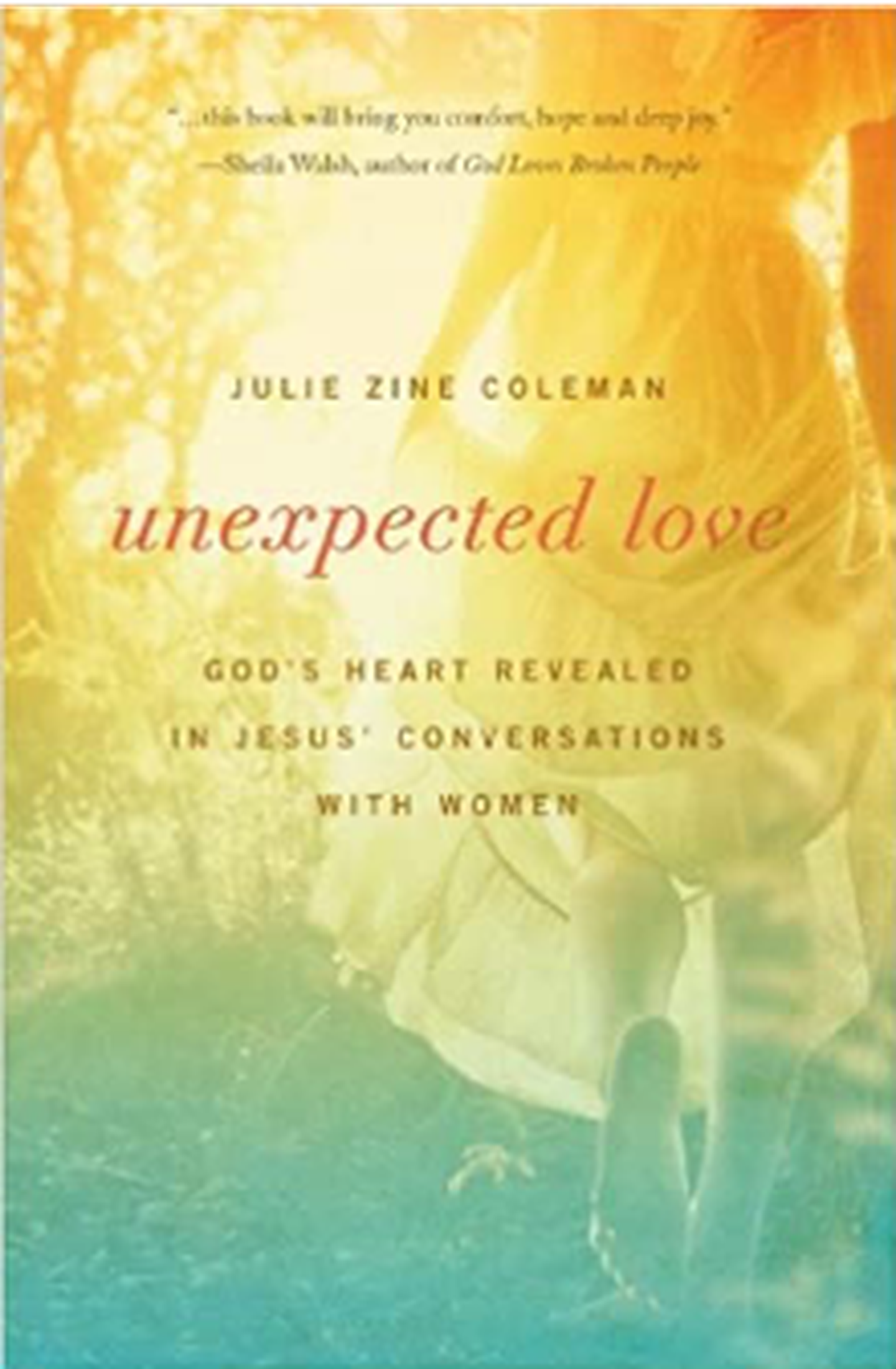 Does the Bible depict women as second-class citizens of the Kingdom? Jesus didn't think so. Unexpected Love takes a look at the encounters that Jesus had with women in the gospels. You will fall in love with the dynamic, beautiful, and unexpectedly personal Jesus.
Join the conversation: What knowledge compels you into action?