Who Do You Look to for Help? - iBelieve Truth: A Devotional for Women - January 25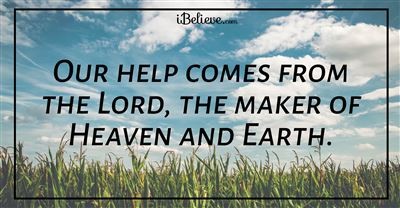 Crosswalk.com

Who Do You Look to for Help?
By Keneesha Saunders-Liddie
I lift up my eyes to the hills, from where does my help come? - Psalm 121:1
Late one evening, after I arrived home from a long day of work, I started folding a huge pile of laundry. I know what you're thinking. From work to work huh? Yes, that is the life of a working mom. My daughter, who just a few months ago started walking; was busy exercising her legs around my bedroom. She was just looking for something interesting to do.
So she decided to go into a tight little space between her crib and dressing table. Everything was fine while she was standing there. I guessed she felt safe being wedged between a folding chair that leaned against her crib and the dressing table. That was until she decided to sit down. I stood there and looked at her, she looked at me and smiled as I shook my head no. It didn't turn out well at all. She soon realized that she couldn't get back up on her feet and she was stuck. The only thing left for her to do after she had tried to get up was to look up at me and cry.
She realized that the only way she was going to get out of the pickle was to get my attention and request help. I am her mom, and even though she had disobeyed me, I wasn't going to stand by and hear her wails and turn a blind eye. No. I lovingly drew her out from under the chair and comforted her.
In our key scripture today David recognized where his help comes from. He looked upward. His faith was so firm and unshakeable he could look in the direction of the hills and have faith that the Creator God was his helper.
Sometimes, we wait until we are in a bind to ask God to help us. We allow the situation to reach to a point where we are so tangled and caught up that the only way out is to cry out to God for help. But God will hear and rescue us because he is Good and loving and merciful.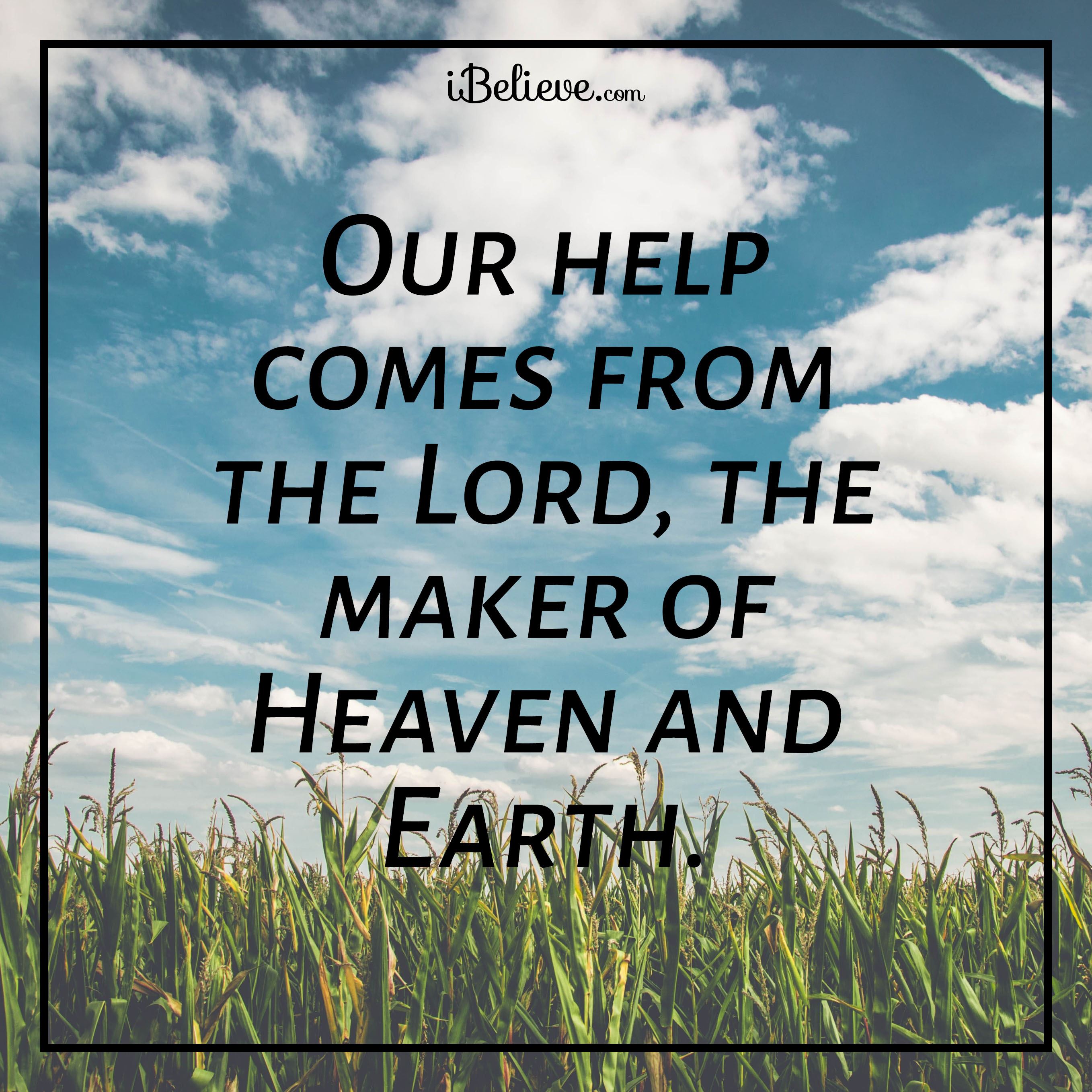 You might be in despair or you may be going through a tough situation where you feel ashamed and don't even want to cry out for help. Remember that God isn't like humans.
Where do you turn to for help?
Are you depending on yourself, your husband, your job, or your children? All of those choices have one thing in common. They can all fail you, but Jesus will never fail you. As a matter of fact, he never slumbers or sleeps, and he is always there ready to help and rescue you. No matter what.
Even though we may stray away from the plans God has laid out for us, he still wants us to draw close to him again. It's why he wants us to pray and seek his face. The parable in the New Testament about the shepherd and his 100 sheep is relevant for you today.
God is displayed as the shepherd who left the fold to rescue the one. He didn't have to, but he did. He left the fold and went looking for the sheep that went astray.
In the same way, he left the 99 in the fold and came and found you.
My daughter knew that her mom would come to the rescue, she knew that her cry would hurt my heart and I would rescue her from her distress. Do you believe that God is able to rescue you?
When we end up in situations that causes us to stray from the presence of God; instead of trying to help yourself out of the situation, pray to God.
Sometimes, while trying to help ourselves we end up digging our pit deeper and deeper. Allow God to help you in every situation because in every area of life he was tempted as we are.
If you have strayed away from God and you're in need of help cry out to God. Look up to the hills because that's where your help is coming from.
---
Keneesha is a wife, mom and writer. She is an avid reader of wholesome romance novels and a lover of writing. She is hoping to one day add author to her list of accomplishments. As a pastor's kid she fell in love with the way Jesus loved her at an early age and want to encourage others to live for him through her words. You can find more musings from her https://womenlovinggodsway.com.
Looking for authentic conversations about how to deal with body image, insecurity, and comparison issues as a Christian woman? The Compared to Who? Podcast is the show for you! Twice a week, we tackle tough topics like dieting, disordered eating, weight loss, aging, body dysmorphia, and more from a practical, grace-filled, gospel-centered perspective.